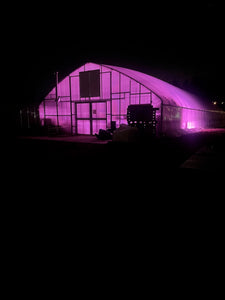 Five steps forward. Three steps backwards. Two steps forward. Five steps forward. Repeat. Despite the challenges we all face, we can all rest assured that we are making progress towards our intended destination, whatever that may be. Here on the farm we are seeding, (first tomatoes have sprouted!!), and prepping beds, and planting, and accounting, and planning, and cleaning, and organizing. And while much of this work makes us feel like we are sliding backwards, we are truly creating a new foundation from which we can reach to even higher goals. So we continue on, with diligence, grace, and peace,...
---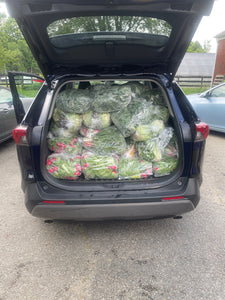 Howdy Folks!!  As many of you know, last year we partnered with Community Farm Share and Manna to provide CSA shares and vegetables to those in our county who face regular food insecurity and lack access to high quality vegetables.  Well before founding Common Root Farm, I experimented with growing vegetables, as well as culling vegetables from the organic vegetable farm that gave me a foundation in vegetable production, to offer to those in need, freely or on a donation basis. While I successfully failed at vegetable production that year, producing a few hundred pounds of potatoes and 10 pounds...
---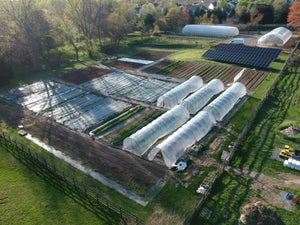 Hallelujah!  :). Thank you! Thank you to everyone reading this. Thank you to everyone who purchased a Farm Card. Thank you to everyone who responded to my survey. Thank you for the wonderful emails and words of encouragement. I am invigorated for this season, both due to my inner sense of purpose and due to the gratitude and support from this wonderful community. I am invigorated to work with the earth, to transform soil and seeds into nourishing vegetables, to feed this community. I am invigorated to continue my evolution, my refinement, and my conditioning. The journey that lays before...
---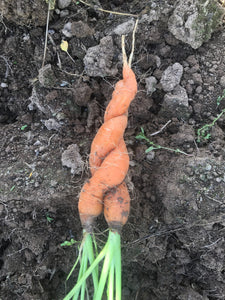 I dream big. I have limitless ambition. I am dedicated. And I am beginning to understand that patience must be balanced with action and change. While Common Root Farm has produced incredible amounts of food, over 10,000 orders for about $180k in 2021 on less than an acre, we are losing money. There are many reasons for this, all of which sit with me, and you will begin to see some changes that aim to establish a new trajectory for this farm to ensure long term viability and success.